About the Conference
New research from EIGE examines how structures, budgets and the status allocated to gender equality and gender mainstreaming work have changed over the past 10 years. As a new European Parliament and Commission get ready to begin their mandate and the EU's seven-year budget nears finalisation, we believe it is time to talk about how to secure a renewed commitment for gender equality.  
Together with Member States, the European Commission, European Parliament, civil society, social partners and academia, we want to discuss how the EU can fulfil its legal and political commitments to gender equality.
If you need additional information regarding the conference, please contact powerupconference@eige.europa.eu
Agenda
Conference moderators:
Florence Ranson,  EU affairs strategist; spokesperson, media relations specialist
08:15–09:00 Registration
09:00–09:20 Welcome and introduction
Reijo Kemppinen, Director-General Communication and Information, General Secretariat of the Council
Virginija Langbakk, Director, European Institute for Gender Equality (EIGE)
09:20–10:50 Session 1: The future of gender equality: what are the goals and challenges for gender mainstreaming?
Keynote:
Irena Moozova, Director for Equality, European Commission.
Panel:
Evelyn Regner, Chair of the Women's Rights and Gender Equality Committee (FEMM), European Parliament
Maria Stratigaki, Researcher, Gender Equality Expert, Politician
Dagmar Schumacher, Director, UN Women Brussels Office
Mara Marinaki, Ambassador, EEAS Principal Advisor on Gender and Women, Peace and Security
10:50–11:15 Tea/Coffee break
11:15–13:00 Session 2: Mainstreaming gender in all policy areas: how to effectively integrate gender equality into the post-2020 EU strategy?
Keynote: 
Rosa Monteiro, Rosa Monteiro, Secretary of State of Citizenship and Equality, Portugal 
Panel:
Katarina Ivanković-Knežević, Director for Social Affairs, European Commission
Alexandra Geese,  Member of Committee on Budgets (BUDG), European Parliament
Esther Lynch, Deputy General Secretary, ETUC
Eugenia Migliori, Principal Policy Adviser, CBI
13:00–14:15 Lunch
14:15–16:00 Session 3: What is the impact of changing budgets and structures for gender equality?
Keynote:
Barbara Limanowska, Programme Coordinator - Gender Mainstreaming, EIGE
Panel:
Saila Ruuth, State Secretary to the Minister of Social Affairs and Health, Finland
Ana Sofia Fernandes, Vice-President, European Women's Lobby
Maria Vazquez Sellán, Deputy Director General for Studies, the Spanish Institute of Women and For Equal Opportunities
16:00–16:30 Closing remarks
Saila Ruuth, State Secretary to the Minister of Social Affairs and Health, Finland

Maruša Gortnar, Head of Operations, EIGE
Download the draft agenda 1.24mb, pdf
Practical Information
The conference will take place on 19 November from 09:00–16:30 in the Europa Building, Rue de la Loi 155, 1000 Brussels.View the map.
Please be aware that to access the building, there is a tight security check. For a smooth start, you are encouraged to arrive at the venue at 8:15 am for registration.
Organiser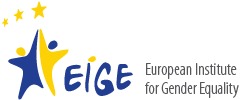 Hosted under the auspices of